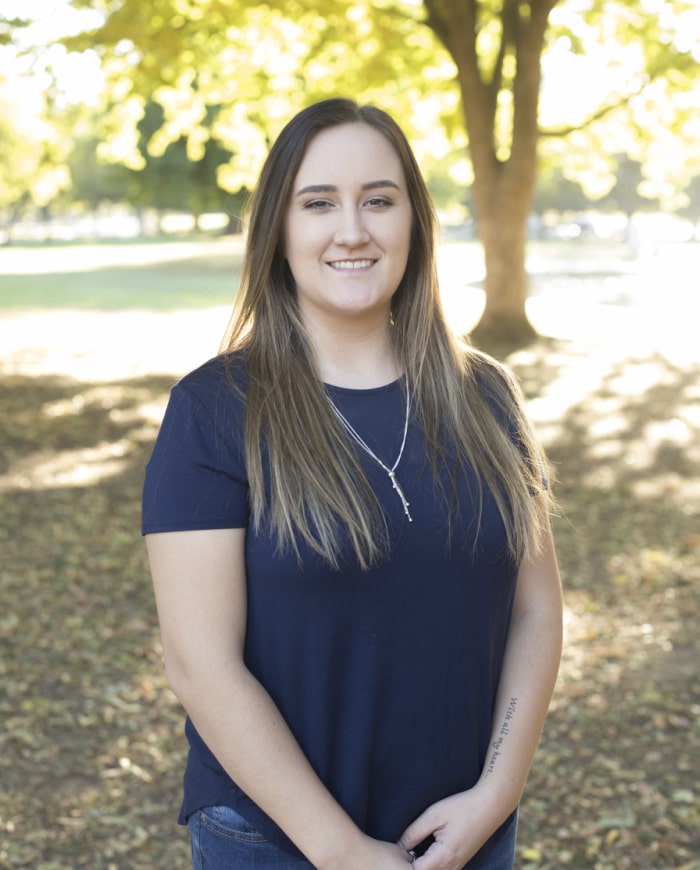 Marissa Armstrong
Co-Founder, Adoptions Director
Marissa was always an animal lover, but that love for animals became a passion as an adult.  Marissa's passion for animals is reflected in her day to day life through veganism, as it is not merely a diet but a lifestyle.
Since going vegan, Marissa has had a strong desire to find her place in helping animals. After adopting her resident dog, Cookie, she began to volunteer at a local rescue that specializes in the rescuing of Pit Bulls. This is when she realized that she has a passion for dogs that society discriminates against. Starting her own rescue became a goal as she got more involved with rescuing. This led her to join with an amazing team and start her rescue journey with them by creating Resilient Dog Rescue.
Marissa has an AS in Social and Behavioral Sciences and an AS in Natural Sciences. She will use those degrees to begin applying to an Ultrasound Technician program. In the meantime, she works as a restaurant manager. In her spare time, she likes spending time at home with her dog, getting together with friends and family, and cooking delicious vegan meals.
Feel Free to reach out to Marissa at [email protected]