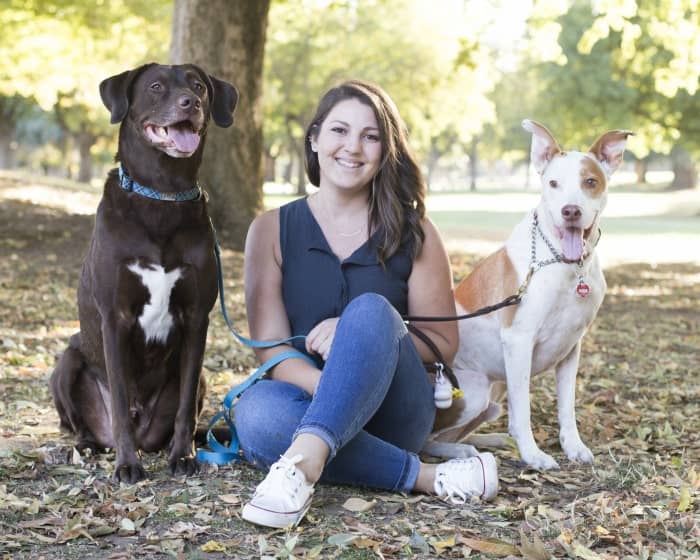 Kimberly Krake
Co-Founder, Operations Manager, Medical Coordinator
Kim grew up with rescued pets of all types and developed a love for animals at a young age, but truly discovered her passion for helping overlooked, at-risk dogs as an adult, after adopting one of her own from a high-kill shelter. She proceeded to spend the next few years picking up strays with a car stocked full of treats and slip leads, and may or may not have smuggled a lost Dachshund mix into her hotel room one night during a work trip while she waited to hear back from his owner. Wanting to expand her impact and do more to help, Kim officially joined the rescue community in 2016 when she began volunteering with a Pit Bull group.
As a UC Davis alum with degrees in Sociology and Psychology, one of Kim's dreams for Resilient Dog Rescue is to develop programs that will benefit both four-legged and two-legged members of the Sacramento community.
For fun, Kim enjoys spending time with her three greatest loves; Russell (a foodie and perpetually exasperated/"starving" Lab/Pit mix), Milo (a professional Little Spoon and empathic people-pleaser of questionable heritage), and Pizza (a large with pepperoni, bell peppers, and onions).
Feel free to reach out to Kim at info@sacrdr.org